Small business in Nigeria: Tips to succeed as a beginner
The logical way to gain financial freedom is to start a small business in Nigeria. It has been observed that most Nigerians that are wealthy started with a small business which they gradually nurture to a big corporation.
But succeeding in a small business in Nigeria is not an easy job. There are several challenges to overcome which includes power fluctuations, multiple taxations etc.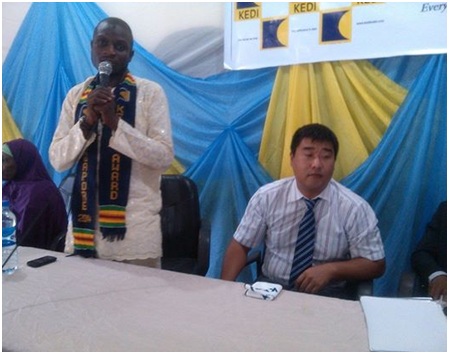 Qualities to succeed in small business in Nigeria
Therefore you need to possess certain qualities embedded with patience to succeed as an entrepreneur. According to Calvin Coolidge, "Nothing in this world can take the place of persistence. Talent will not; nothing is more common than unsuccessful people with talent.
Genius will not; unrewarded genius is almost a proverb. Education will not; the world is full of educated derelicts. Persistence and determination alone are omnipotent."
Now that you know you need persistence and determination, let's discuss other qualities to succeed as an entrepreneur:
Start a business on what you are passionate about: Before considering the small business in Nigeria to do, ask yourself what is it that you love doing and passionate about? What is it that you will keep doing, even if you don't receive a pay?
If you are passionate with your business, you will not mind putting in several hours daily until you succeed. As a new entrepreneur, you need to put in more effort to succeed.
It's the passion you have for the business that will give you the energy and patience to keep working even when the money has not started coming.
For example, if you are a lover of football, reflect on J.J. Okocha when he is playing on the field of game. The passion shows when he is with the football.
It's obvious he enjoys what he is doing. So he is been paid for enjoying himself. Don't you agree with me?
Your knowledge in the business is important: The passion in your small business in Nigeria must be supported with knowledge of the industry. This is what will enhance your products and give you edge over your competitors.
In essence, you must keep devoting time and resources to learn new ways you can improve your products to the satisfaction of your clients. A satisfied client will make repeat purchase and refer other people to your business.
Constantly look for ways to network with others that can help your business: As the popular adage says, birds of the same feathers flock together. As an entrepreneur, you must continuously make effort to network with the right people that can help your business.
That is, associate with people that can complement your business and avoid people that have nothing positive to contribute to your business.
---
Olabode Oruku is the chief executive officer of Oruku Consultancy Services. The company offers proven online and offline marketing training to small business owners. You can reach me on mobile phone 08033205456 or  Click Here To Send Me A Mail.
culled from www.nigeriawebsuccess.com